Special Lodging Packages
The latest packages from the Heritage Corridor region...
READ MORE
Subscribe to receive our monthly specials, events and more! Enter your e-mail address today!

Introducing the 2019 Joliet Dining Deals & More Digital Passport
The Heritage Corridor Convention and Visitors Bureau has released its Joliet Dining Deals & More Digital Passport, which can be downloaded for free at SeeYouInJTown.com. Available for any smartphone, users can show their digital passport for discounts on restaurants, attractions and more.
"There will be different discounts announced all year," stated Dan Mulka, Marketing Manager for the Heritage Corridor Convention and Visitors Bureau. "You will want to save this passport to the home screen on your phone and keep an eye out. For example, right now, you can save 20% off a dinner at The Reserve, check out free days coming at the Joliet Area Historical Museum and more. And in July, we'll be adding new partners that you won't want to miss."
When a user visits SeeYouInJTown.com, they will all of the current deals. All one has to do is click the sign-up button and fill out a quick form. The link will then be emailed or texted directly to your phone. A few steps later, you'll be saving big.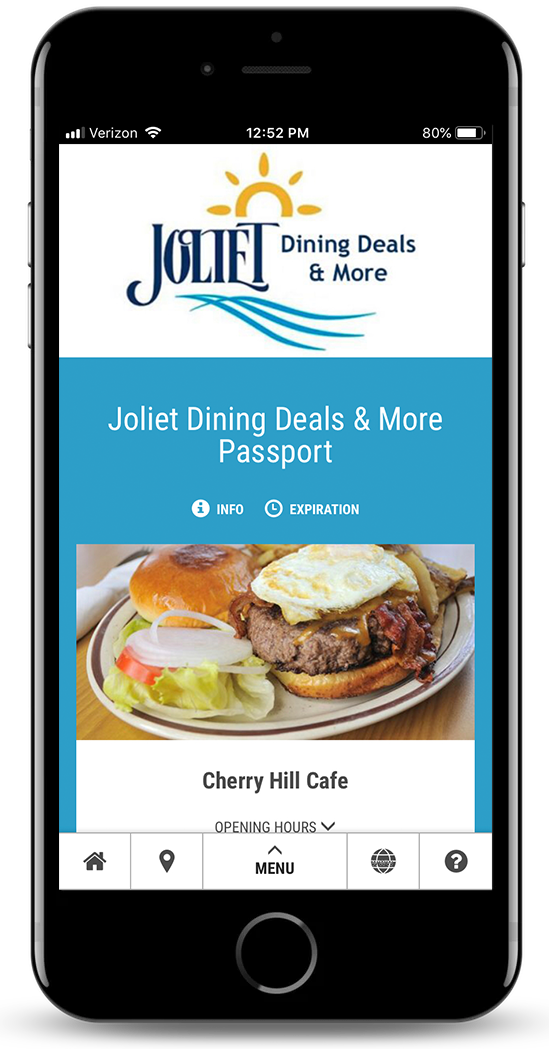 "Whether you are a resident of Joliet, coming into town for this weekend's NASCAR events at Chicagoland Speedway, checking out a show at the Rialto Square Theatre, taking a tour at the Old Joliet Prison, or any reason whatsoever, the Digital Passport is definitely important to bring with you," added Mulka.